Melbourne Auction Results – 16th November 2015
Is right now the best time to buy property? Peter Sarmas examines Melbourne's property market and reveals whether we should expect an interest rate rise in the near future. He looks at our economy, in particular recently released employment figures, and talks about the impact it will have on wages and house price rises.
Clearance Rate: 71%
Reported Auctions: 1243
Sold at Auction: 715
Passed in: 363
Sold Before: 165
Sold After: 0
Auction Volumes: $797.73m
Last Weekend: 1113
Last Year: 1346
Houses: 73%
Units: 66%
A clearance rate of 71 per cent was recorded this weekend compared to 68 per cent last weekend and 66 per cent this weekend last year. There were 1243 auctions reported to the REIV this weekend, with 880 selling and 363 being passed in, 141 of those on a vendor bid.
There were about 11,800 residential sales in the month of October – up eight per cent from the same time last year.
Are These The Best Buying Conditions In Melbourne?
This week a raft of economic news has been released, unfortunately not one of them has made front page, what a shame.
Let me shed some light, our unemployment rate fell by a whopping 0.3% to 5.9% for the month of October, wow! What that means in jobs terms is a whopping 58,600 jobs were added for the month on an expected 15,000, that's four times the economic forecast, not bad hey? I could name a few countries around the world who'd give their eye-tooth for these numbers.
JP Morgan chief economist Stephen Walters says it was the strongest gain in jobs in about three-and-a-half years. "The mix is also very good, with most of the job gains in full-time employment, while hours worked across the whole employment market went up another 1.2 per cent," he said.
Full-time employment rose by 40,000, while the number of part-time jobs was up by 18,600, the figures from the Australian Bureau of Statistics showed.
This certainly looks like the death knell on whether the Reserve Bank will drop rates any further. If anything and combined with the recent retail spending data and improving consumer confidence, the chance of cash rates rising is becoming a reality in the short term.
According to Westpac Economist Bill Evans, cash rates have bottomed and if anything is set to increase to 2.5% by Dec 2016 and 3.5% by Dec 2017. Our economy is expected to grow to 3.5% from 3.0%. He sees further growth in Melbourne's house prices some 3-5 years longer and an oversupply of apartments in the inner city, as a real threat and debt serviceability strong but will weaken.
Our strongest industries at the moment are tourism, construction, education and health. And our declining population growth appears to have bottomed.
The unknown factor is how much further will unemployment levels fall and what affect will that have on wages. Some economists believe we are nearing full employment and any further falls in the unemployment rate could lead to wage rises which is a precursor to more house price rises.
Many agents over the weekend continued reporting a "patchy market" while at the same time clearance rates are bubbling along at around the 70% mark despite very large auction volumes.
If, and it is a big if, the Australian economy continues to grow together with our population, there is every chance SQM's Louis Christopher's prediction of house prices growing between 8%-13% in 2016 could become a reality.
This makes the current Melbourne property market conditions perhaps the best buying for some time to come.
Street Advocate In Armadale 
Well we were back again, this time to bid on a fantastic 2 bedroom apartment in leafy Armadale. This property ticked many criteria we look for in investment grade properties. After the auction Bill, our client, described me as always looking for properties "with an X factor". We had spent three months together trying to find the right one so I guess he is right, you see buying something unique in the area always helps when it comes to selling. Read more …
Supporting Brainwave In The City2Sea Run In Melbourne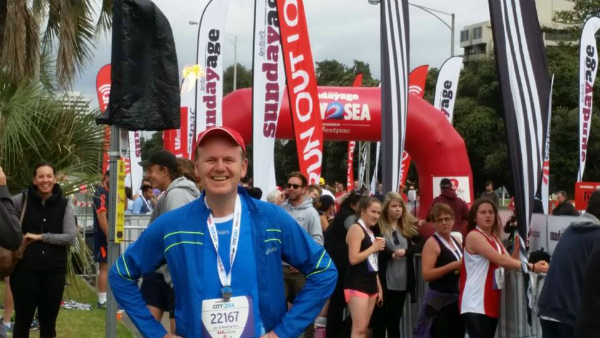 Peter Sarmas would like to thank everyone for their support! Peter participated in the City2Sea run as part of the Brainwave team, to help raise support and much needed funding for children living with debilitating neurological conditions. Peter and the team at Brainwave are working hard to raise $6,000, we'd greatly appreciate any donation, no matter how small, to help these very special children and their families.
To donate to Brainwave, visit https://city2sea2015.everydayhero.com/au/team-brainwave
Find out more about Brainwave here.
Top 5 Houses
520 Barkers Road, Hawthorn East $4,361,000
38 Richmond Terrace, Richmond $4,320,000
23 Widford Street, Hawthorn East $4.300,000
7 Maysbury Avenue, Brighton $3,750,000
16 Tollington Avenue, Malvern East $3,565,000
Top 5 Bargain Houses
3 Carnarvon Place, Melton West $212,000
22 Washington Street, St Albans $330,000
222 Eastbourne Road, Rosebud $330,000
26 Jade Crescent, Wyndham Vale $331,000
2 Tawny Court, Truganina $335,000
Top 5 Apartments
2A Collins Street, Ormond $1,825,000
10/1 Monaro Road, Kooyong $1,820,000
5A Edgar Street, Brighton,$1,770,000
62A Bulleen Road, Balwyn North $1,550,000
2/2 Hilda Street, Balwyn $1,450,000
Top 5 Bargain Apartments
8/85 Buckley Street, Noble Park $188,000
3/88 Corrigan Road, Noble Park $233,000
4/552 Moreland Road, Brunswick West $250,000
3/1152 Heatherton Road, Noble Park $264,000
14/2 Berry Street, Essendon North $285,000
Source: REIV